[section class="text-left"] [dropcap]We welcome our dear guests in the wine cellar of the Kistücsök Restaurant. If you would like to know more about the Hungarian wines visit us on a wine-tour. You can choose from more than 200 kind of wine and 5 different wine-taster programm where you can meet the biggest wine-countries of the Hungarian wines, its wine-culture, wine cellars and the woderful harmony of the foods and wine. The samples are not definded by number, so anyone, anytime have a possibility to enterfain useful.[/dropcap] [line class="transparent"] [column large="5″ first="true"]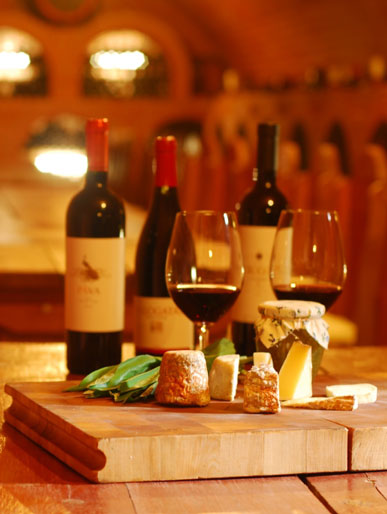 [/column] [column large="7″ last="true"]
Wine-sample programms:
Summer wines: light, fresh white-wines, sweetly fragrant rose and Mediterranean red-wines, which can be take in the summer heat the most pleasantly.
Hungarian species of grapes: These are unigue in the world, the grape-species of wines can be found only in Hungary
Wines of South-Balaton: The nearest our heart: Wines of the Balatonboglár wine-district.
Wines of our famous wine-districts: Wine of the 7 grape-species of the 6 most famous wine-country (Eger, Badacsony, Somló, Szekszárd, Villány-Siklós and Tokaj wine-growing district)
Our favourites: The favourite wines of our manager, main-cooker and our specialist only for gourments.
[/column][/section]