It is such a great honor for us that our work has been rewarded with a Bib Gourmand Award in the Michelin Guide's 2022 edition, exactly 30 years after opening of the restaurant.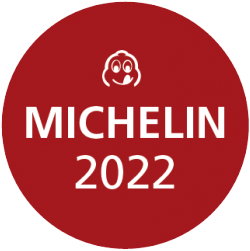 The Michelin Bib Gourmand distinction recognizes the best value-for-money restaurants worldwide since 1997. In the case of Bib Gourmand, Michelin also considers the price of the available dishes, which may vary depending on the economic indicators of each country. However, the inspectors always seek the same level of quality excellence, no matter where they are in the world.
We would like to express our gratitude to everyone who has contributed to this success, highlighting every member of our team and our guests, without whom this would not have been possible. Thank you all!
You can find Kistücsök Food&Room**** on the Michelin website.